TxtDirectory Administration & Maintenance

System administrator only can modify user levels so Master (MST) or Security (SEC) access is granted to maintenance functions. Click "maintenance" button to open maintenance pages.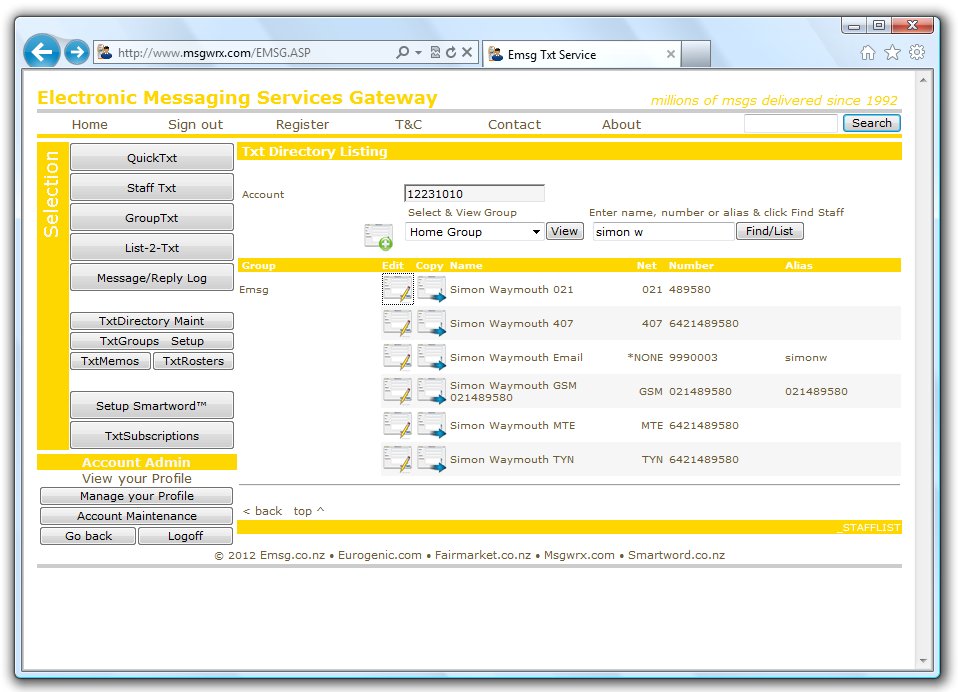 Select a group from the drop-down listbox at top left, or find staff in any group by typing a part name in the search field beside the Name search icon, then click the icon to retrieve staff list.

To maintain staff entries:



to create a completely new staff entry


to create new entry using existing details


beside desired entry to maintain details or delete

Mandatory Fields: Name, Group, Network and Direct Number.

Optional Fields: Job Title/Position, Location, Telephone, Mobile Phone, Email and URL address are informational only. Leave Roster as Default unless rosters have been setup. See next page.